Gain back control with PainPatrol™

Pain relief products that work
ELIMINATE THE EXCUSES PREVENTING YOU FROM FEELING YOUR BEST
PainPatrol works smarter
Our 20 years of clinical experience results in a professional product that delivers targeted and effective pain relief. We start with a robust, clinically proven list of ingredients, and pair that with our innovative dermal delivery system. Pain Patrol products work because of the true & tested work of science that lies inside of our formulation.
Pure CBD & THC FREE
As a manufacturer of over the counter drugs, we have demanding standards for our raw material selection. Our CBD is tested multiple times to ensure it meets our very high and exact standards. We only use growers who partner with us to achieve these exacting standards. You can trust PainPatrolCBD to have zero THC, and to deliver results that work.
Clinically robust formula
We pair natural menthol with:
Glucosamine
Boswellia
Chondroitin
Ilex
Arnica
These supplements and herbs work naturally with your body to reduce inflammation, build tendons, ligaments, and cartilage. They not only soothe and cool minor aches and pains, but also nourish your skin so that regular use will never dry out your skin.
Potential uses
Use of PainPatrol may help reduce discomfort caused by chronic or localized conditions such as:
Arthritis
Costochondritis
Gout
Muscle Pulls
Sprains (ankle, knee, other)
Joint Stiffness
Fast-acting, Long-lasting and Convenient
You can't keep ice in your purse, gym bag or trunk of your car, but PainPatrol is highly effective and is easy to use. Keep our Roll-On Bottle handy for immediate use when you need it. Don't reach for a bag of ice. Ice will dull pain for a short while, but PainPatrol will act faster and last longer. PainPatrol provides fast and effective targeted relief while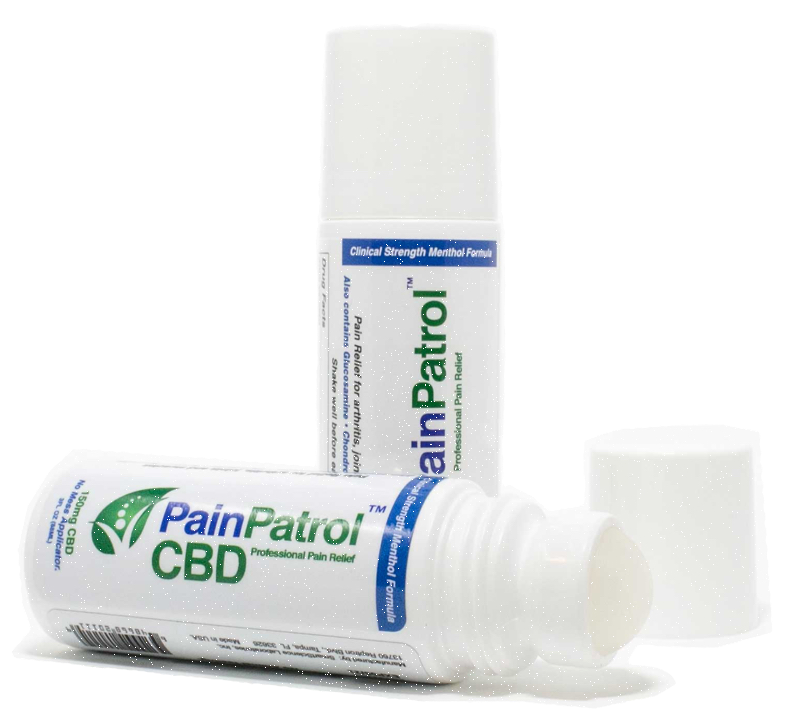 Topical Cooling Gels, No-Odor Cream with Lidocaine, Deep Penetrating Joint Cream Tinctures and more
So much fun…. Podcast Interview about PainPatrol.
Click on the button to listen to our Interview on Bizfire Business Spotlight Podcast.
Please enter your Email to subscribe to our Newsletter

Corporate Info: SabelMed LLC
3905 Tampa Road #962
Oldsmar, FL 34677
(877) 287-9861
info@painpatrolproducts.com